We interviewed Simone Baccaglini and Marco Agosti, winners of the 1st prize of the competition Reuse the Roman Ruin.
---
Why did you decide to participate? What intrigued you the most of this contest?
Our choice was definitely determined by the incredible beauty of the site. A large, gigantic cistern in a state of neglect. The relation between the inside and outside spaces also struck us: a hermetic volume, covered with vegetation and surrounded by buildings, that could be considered anonymous by an inattentive passer-by, is actually hiding an incredible hypostyle hall of immense dimensions. We believe that our civilization is no longer used to such peculiar structures.
What stimulated us the most at the beginning of the design process was surely the plan of Piscina Mirabilis.
What did you enjoy the most in terms of design challenge?
The biggest challenge was to design a museum in a space that could already be meant as an exhibition space.
Consequently, the difficulty consisted in dealing with a building not primarily designed on the human scale, but for other intents and purposes. Thus, the columns were treated as a large infrastructure in which service volumes were inserted, while the ground became the effective exhibition space. The intention was not to increase the volume by expanding nor destroying but to use as little material as possible and above all easy to be found.
We think that this is one of the great tasks of contemporary architecture.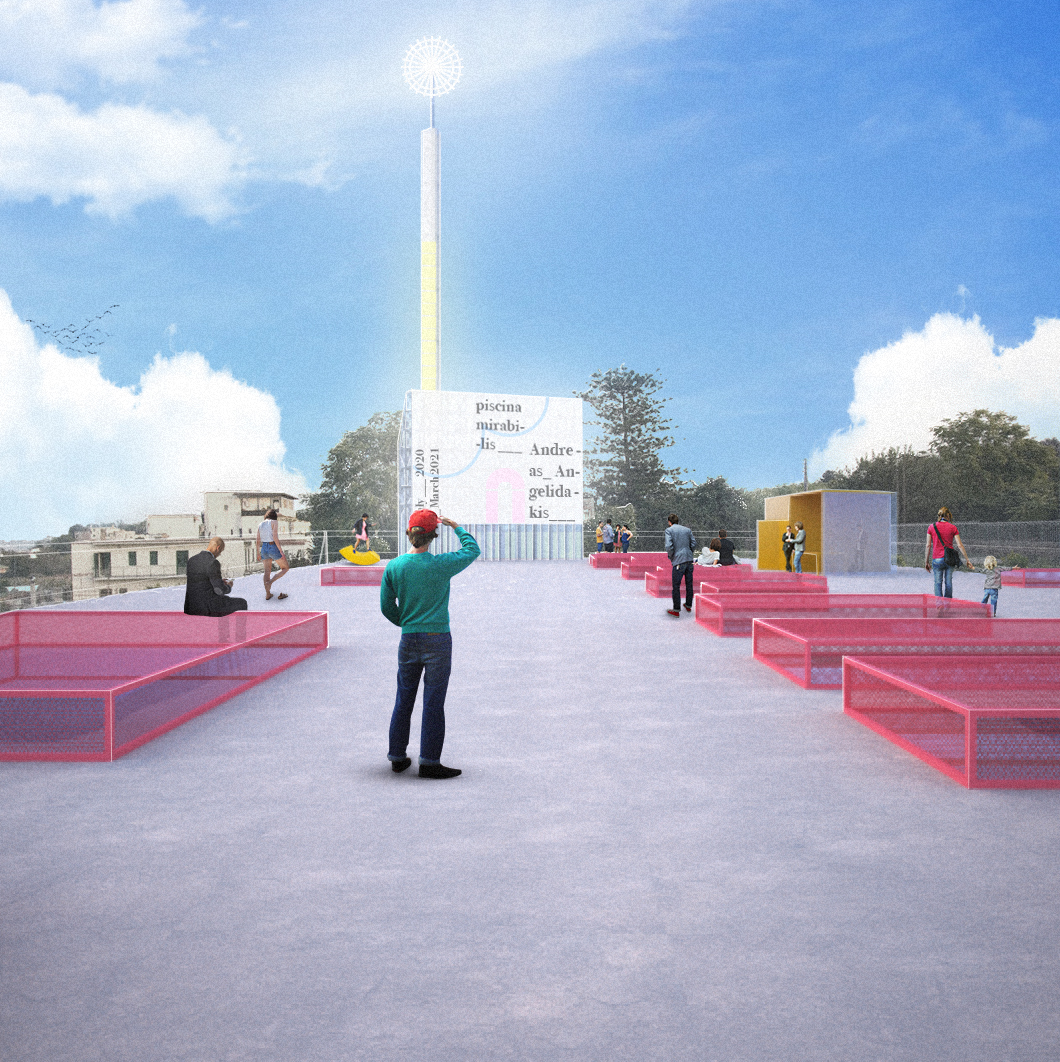 What do you think about the issue of the forgotten heritage in Italy?
Contemporary interventions on historical architecture are really rare in Italy: in the best scenario, one can see structural adjustments, walkways, or panels only aimed at the conservation of the ancient building. Actually, our history is full of buildings that have radically changed their face and use over the centuries while preserving an intrinsic quality.
Knowing how to reuse what already exists will become essential in the future.
In order to preserve our resources, we expect there will be an increased sensitivity towards abandoned architectures, which are now mostly neglected or destroyed to make room for anonymous class-A energy buildings.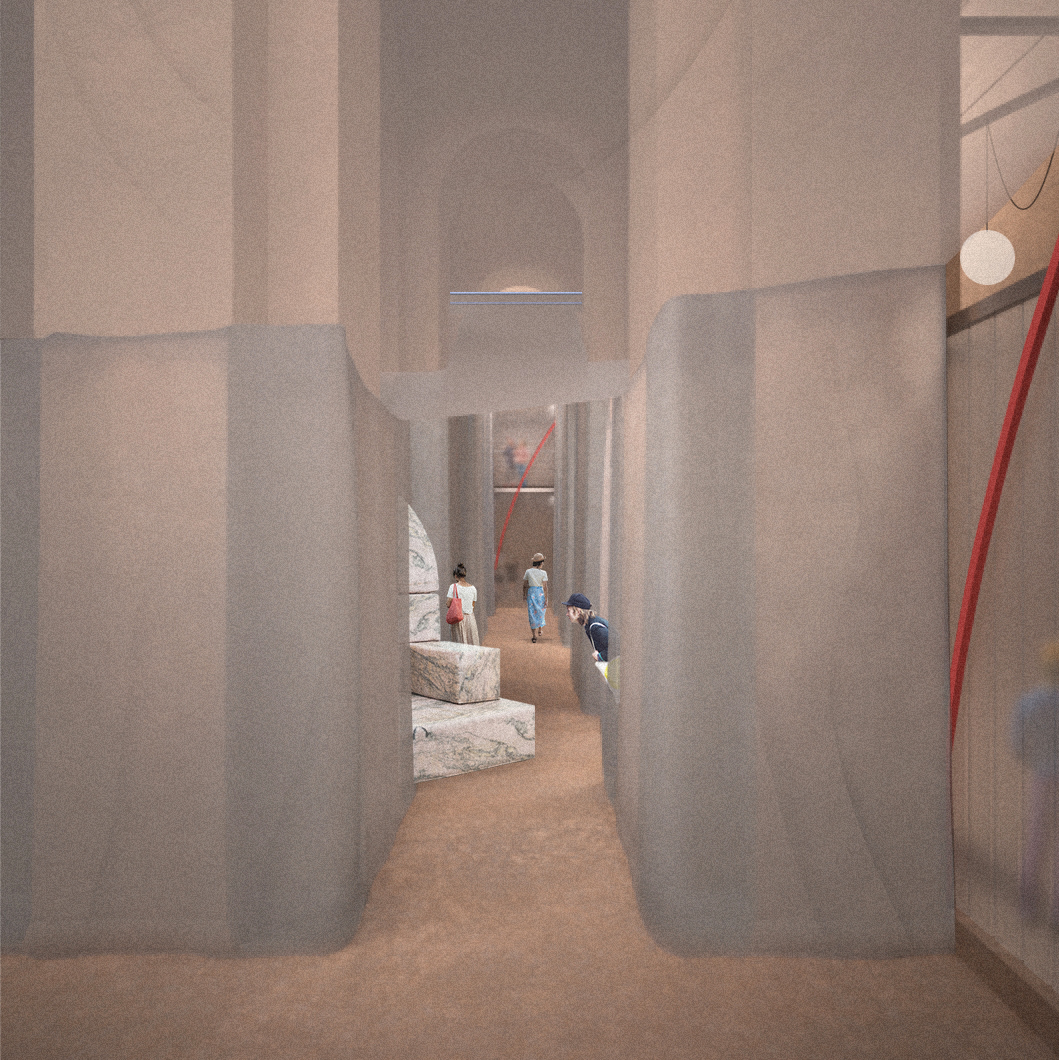 What do you think about the responsibility of the architects in solving the issue of the abandoned ruins?
The figure of the architect, more than ever, has to be interested in this theme. Probably the constraints imposed by the various construction regulations, together with the purely economic aspect, have discouraged the architect from dealing with ancient buildings, finding it easier to build from scratch. It follows therefore that a big amount of buildings is now abandoned, or, even worse, preserved by only engineers and archaeologists.
Our hope is that we will return to work on already present buildings in a concrete way, as some great architects of our recent past have done.
What do you suggest to the local communities and institutions, all over Italy, to activate a bottom-up reuse process?
We don't presume to have the complete knowledge to tell institutions what to do, but we can point out that even if things have always been done in a certain way, it doesn't mean that they cannot be changed in the immediate future.
We think that it is not just a question of money or bureaucracy, behind which nowadays we all tend to hide, but also a matter of the Italian culture that must evolve.
In fact, our project is designed to make the Cistern usable with inexpensive interventions, which could even give way to a chain of transformations for all the other Roman constructions in Bacoli.
Has your project been inspired by a particular architect or existing project?
The project has several references, we mention a few: regarding the metal services perimeter, the intention was to have four walls always in motion, which act as a "living" backdrop to the central hall. To conceive this, Renzo Piano's "Prometeo" and the project for the Ghent Architecture Library of Office KGDVS have been a strong inspiration for us.
The central hall was initially oriented towards pneumatic architecture: Radic's project for Cèline and Archigram's Suitaloon project are important references.
As for the roof, an important reference is an antenna that used to be positioned on the roof of the Palazzo di Fuoco (Milan) by Giulio Minoletti in 1962.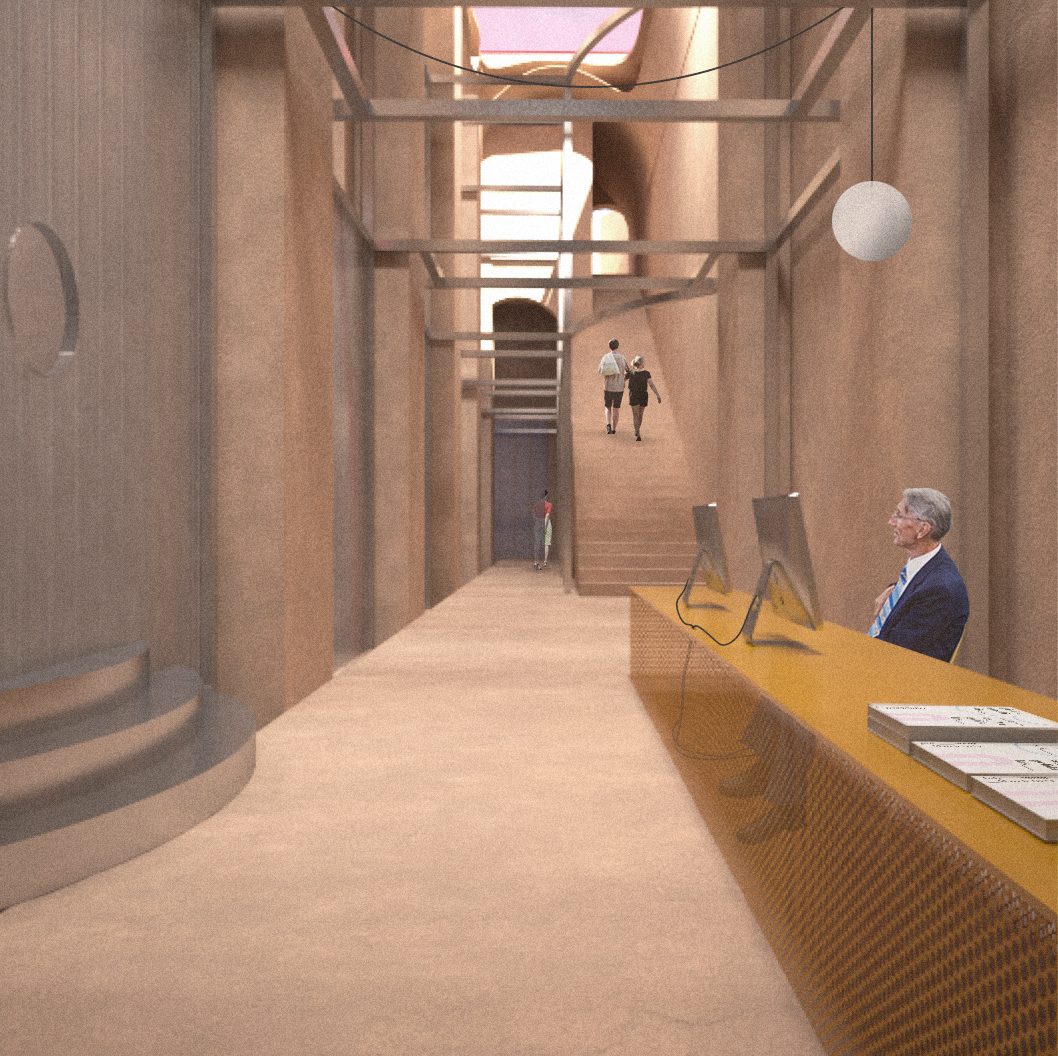 Where do you see yourself in the next 10 years? How participating in this cultural contest will affect your personal future?
At the moment, as we are young architects, we certainly need to gain more experience in architecture firms.
The competition is certainly an important addition to our curriculum and it gratifies us a lot, as it means that our project was appreciated by a very good jury.
We personally hope that this experience can be a valid starting point for our future in this difficult but beautiful profession.
We finally hope, above all, that this project can contribute, even with a small role, to re-open a debate on forgotten Italian architectures.